E S C U L P T U R E
Sculptureconstitutes the main activity of the studio. Unlike other studios, ours is dedicated to the making of unique works of art or replicas of our own works, never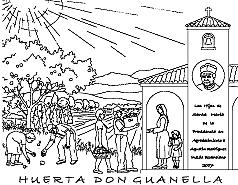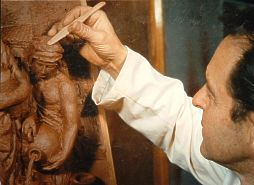 mass-produced figures. Each work of art is made entirely by hand in each and every stage of production, from the original concept sketches of the work to the final details. Once we have an idea of the work in three dimensions we use clay, whose plasticity allows great freedom and flexibility to achieve the desired result. It is at this modelling stage that the figure acquires the form it will ultimately have. Although the clay figure can be baked at this stage to achieve a terracotta figure, the figures are usually used to make a plaster of Paris mould, which is more resistant to work with, and which serves as the definitive model for the sculpture.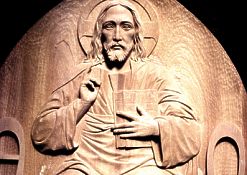 M a t e r i a l s.......Wood - probably the most traditional material for sculpture and one of the most beautiful. One of two techniques may be used in its elaboration: carving directly from a single block of wood or basing thecarving on a previously made sculpture of our own. The finished carving must then be treated not only for its embellishment, but also for its protection. There are two ways we normally do this.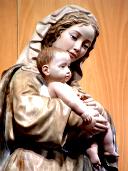 Polychromatic waxing: Consists in the application of waxes over the natural or dyed wood to highlight the beauty and qualities of the wood and give it shine. This technique is highly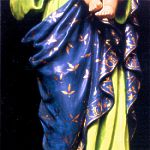 valued by our customers for emphasizing the natural beauty and warmth of fine wood .............................................................................. Traditional Polychrome: Involves the application of glue and plaster of Paris, which protects the wood and serves as the perfect base for decorating with a wide range of colours to obtain greater realism. Polychrome statues of this nature are often embellished with gold or silver over which ornamental designs called "estofados" called be made. This technique is centuries old and very characteristic of Spanish religious sculpture.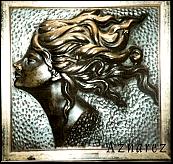 ............Bronze and Stone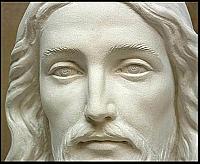 Together with wood, these are the most important materials in the history of sculpture. Bronze is characterized by its strength, resistance to deterioration, beauty and for the variety of patinas that it allows. Apart from natural shades, exposing the material to oxidisation through the use of acids, can change the colour of the bronze without weakening its resistance to corrosion. Stone is characterized by its great variety of textures, hardness and colours. Bronze and stone are the favourite materials for sculptures to be situated outdoors and for sculpted monuments.
...........................................New Materials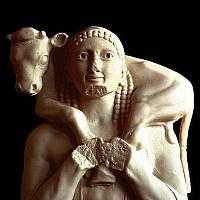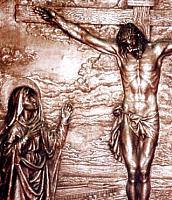 Although fine materials and centuries old techniques may add value to a work of art, they do not confer it with artistic status. A plaster cast figurine or one made from plastic could easily have artistic value. In the same way, a bronze or stone statue may lack any artistic value at all. It is the vision and creativity of the artist which confers art with its status. During the course of the twentieth century there has been much experimentation with synthetic resins and electroplating etc. These offer notable qualities such as resistance to aggressive atmospheric conditions, hardness, lightness, durability…obtaining excellent results at much more economical prices than with traditional materials. Many figures are almost indistinguishable from others made from finer materials.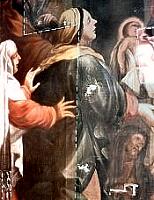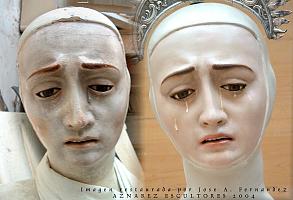 R E S T O R A T I O N
All works of art deteriorate with the passage of time, either because of the natural aging of the materials involved or because of environmental factors or other aggressions. For this reason it is important to try and stop the deterioration process before it causes irreversible damage, and restore the work to its original beauty. We offer a service of high quality restoration, respecting the original work and guaranteeing the correct integration of the restoration into the work as a whole. We restore al types of works of art, from sculptures and paintings to ornamental carvings and gold leaf pieces.
P A I N T I N G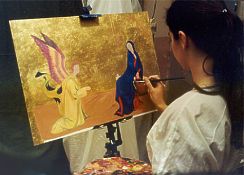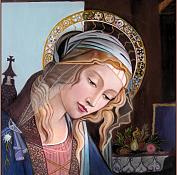 Our combined experience enables us to handle any type of pictorical work in the most varied techniques, from oils to tempera over gold leaf, al fresco and al seco murals, watercolours, acrylics, pastel etc. in a realistic, harmonious style inspired by the classics. We pay special attention to the composition to maximize the message it intends to convey, whether it be serenity, dynamism, monumentality or expressiveness. The faces of our religious figures receive extra special attention in an effort to fuse qualities of beauty, expressiveness and sweetness. In our portraits, as well as trying to capture as great a physical likeness as possible, we also try to capture the personality of the sitter also.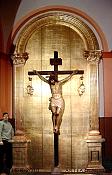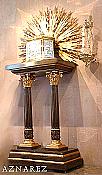 DE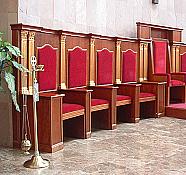 CORATION AND ORNAMENTATION
You can also count on our decorating service and aesthetic evaluation in the renovation of churches, chapels etc. We can create or recreate any decorative element which may, if the customer desires, include monogrammed features, or those which identify a parish or congregation. Among these we can highlight: special sagrariums, angels, stations of the cross, chapels, reliefs, pilaster columns, capitals, friezes, brackets, medallions, confessionals, pedestals etc. available in the size desired by the customer.